Course Description
Learn the foundations of building modeling for a seamless integration of space boundaries and its associated data. Gain practical experience by using Revit to model the geometry and export this data with gbXML to the IES Virtual Environment. The course contains 3 course sections, each containing step-by-step video tutorials guiding students through the sample building.
Learning Objectives
Construct building geometries in Revit for a seamless integration into IES VE for energy modeling.
Update the building geometry from design changes and re-integrate it back into the energy model.
Select appropriate energy modeling input data for building constructions, space types and HVAC systems.
Describe the differences observed between a baseline run and an energy efficient case for peak heating and cooling load reductions.
Display the energy/load difference between the baseline run and the energy efficient case using charts, graphics and tabular data.
Revit Exercise
The 12-story mixed-use building contains many of the details that would typically be encountered when using Revit as an integration tool for energy modeling. Place elements over an underlay to understand the relationship between typical architectural design and the analytical modeling process.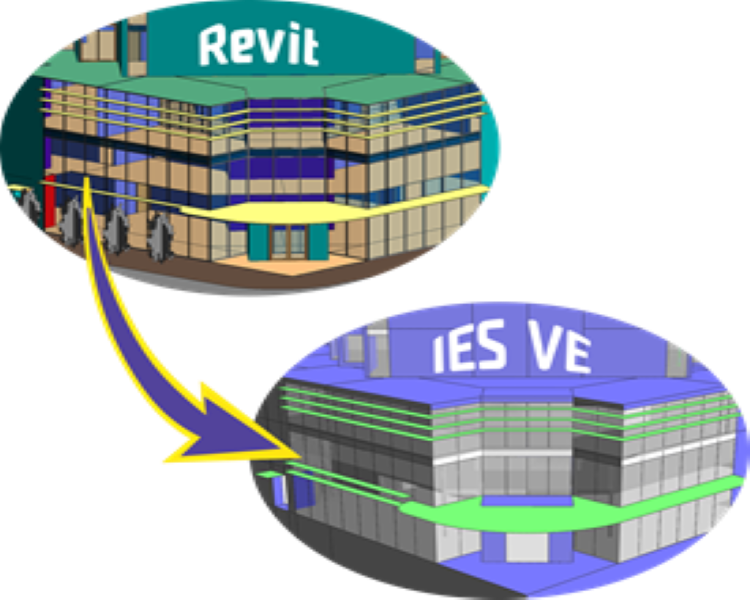 Model Integration
Model elements are precisely placed using a standard set of modeling rules to ensure predictable quality. Input data is associated with spaces and zone for thermal template through schedules. Techniques are given to troubleshoot and mitigate all errors from the building geometry to apply an accurate building envelope.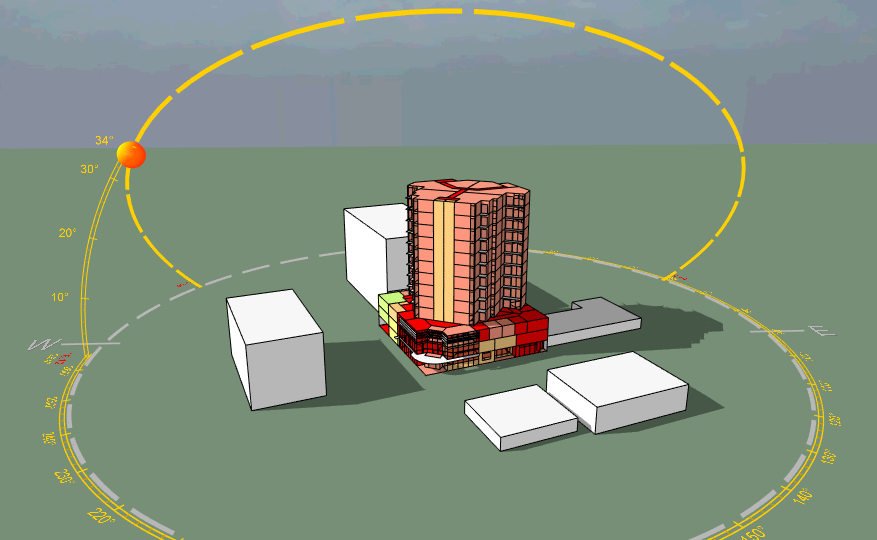 VE Integration
Once the building geometry is integrated, students learn how to perform early-stage energy simulations to generate preliminary results on energy performance for various systems. They will be able to edit the building geometry and add new forms to the energy model in order measure the impacts of the added building elements.
Curriculum
Available in days

days after you enroll

Fundamentals of Building Model Integration
Available in days

days after you enroll

Building Geometry Integration
Available in days

days after you enroll

Integrated Energy Simulation
Frequently Asked Questions
When does the course start?
The course is available on-demand with video tutorials and paced exercises.
How long is the course?
The design project integration exercise can be completed in 4 to 7 hours.
What kind of software do I need?
You will need to have Autodesk Revit 2016-2020/21 and the latest version of the IES Virtual Environment installed on your computer to follow along with the course exercise. Microsoft Excel is also required for some exercises.
Featured Courses
Our courses feature unique workflows and methods for creating building analytical models and integrating these models with energy modeling.